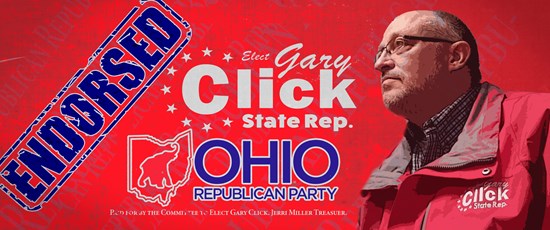 January 10, 2020
Today, Gary earned the endorsement of the Ohio Republican Party in his bid of Ohio's 88th district house seat.
Endorsements are not easy to earn in contested races. They demand that a candidate demonstrate local support, awareness of the district and the ability to win. Gary has done that and more.
Since entering the race, Gary has met regularly with constituents and elected officials garnering support along the way. These endorsements demonstrate that Gary is trusted by leaders who are trusted by voters in their communities. The following mayors and community leaders have already endorsed Gary and more are expected soon.
Mayor Brian Shock - Attica
Mayor Kevin Strecker - Bellevue
Council President Ron Smith - Bellevue
Mayor Scott Black - Clyde
Mayor Jeff Larrick - Republic
Mayor David Auble Jr. Bloomville
President Pro Tempore Joe Kelbly - Bloomville
Mayor Bruce Perry - Lindsey
Mayor Ty Tracy - Woodville
Director Bill Brown - Clydescope Economic Development
CLICK here to see these and other endorsements and to add your name to this growing list. You don't have to be a community leader or an elected official to let others know that you support Gary. Anyone has the right and opportunity to share their support.
Yard signs will be available soon. CLICK here to request yours.