What if you could donate to our campaign for free?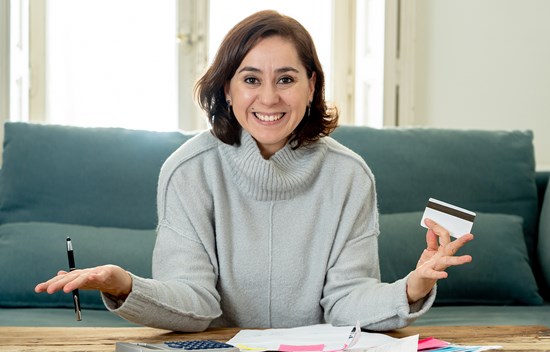 Image what it would be like if you could give to something that you believe in and the government would give it right back to you! Believe it or not, that happens here in Ohio.
That's right! Over the course of 2019 and 2020, a married couple could potentially donate up to $200 to The Committee to Elect Gary Click and it wouldn't cost them one red cent! What a deal!! As unbelievable as it sounds, the State of Ohio will donate $50 per person per year on your behalf.
Money Magazine explains it this way.
"Like Arkansas, Ohio only allows for contributions to candidates in statewide elections. There is no disqualifying income limit, so the credit is available to anyone who wants a free $50 to donate to someone running for the following offices: governor, lieutenant governor, secretary of state, state auditor, treasurer, attorney general, member of the state board of education, justice of the supreme court, or member of the general assembly. Married couples filing jointly can claim a $100 credit."
The Democrats have been taking advantage of this for years. Check out this post by The Ohio Young Democrats. If they are taking advantage of this free money, can we afford not to?
"All Ohio taxpayers qualify for the tax credit. In order to claim your credit simply complete line 51 on your Ohio Tax Return. Individual filers should claim $50.00, while joint filers should claim $100.00. "
On the newer tax forms, this had moved to line 8 on the schedule of credits. This screenshot is taken directly from page 21 of the Ohio 2018 Instructions for Filing Income Taxes and 2019 is identical.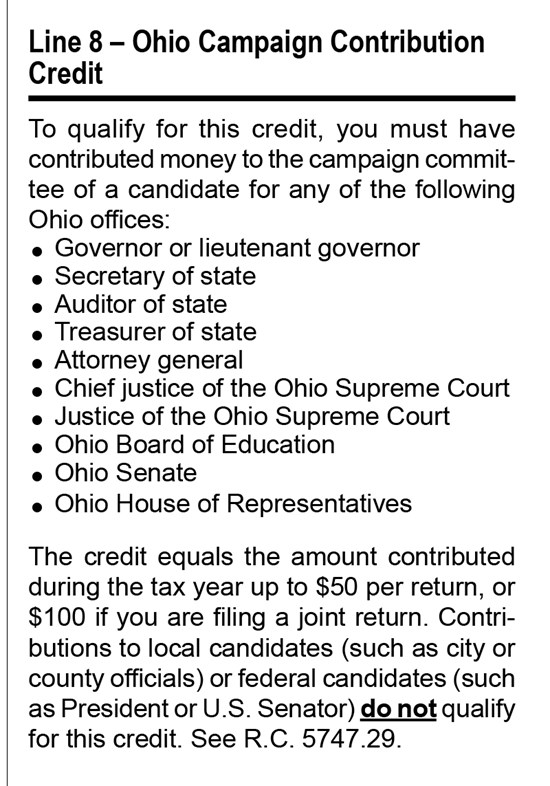 2019 is rapidly coming to a close. Please make your $50 or $100 contribution today and let the State of Ohio pay you back. Then do it again in 2020! There is no more effective way for you to make a difference in sending a common sense conservative to Columbus!